How Much Does a Dental Assistant Make Per Year?
by Forest Time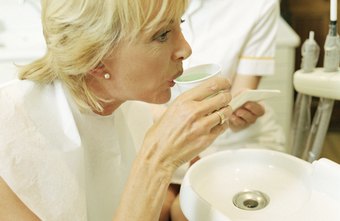 Dental assistants work primarily in dentists' offices, performing a number of essential functions. They typically sterilize tools for dentists and dental hygienists. They might also apply anesthetics to gums and anti-cavity agents to teeth, as well as assist dentists during procedures by handing them needed instruments. Additional duties and responsibilities might include developing X-rays and maintaining patient records. While some states have no formal educational requirements for dental assistants, other states require that dental assistants graduate from an accredited program and in some cases, pass a state exam, according to the Bureau of Labor Statistics.
Average and Median Salaries
As of 2011, the Bureau of Labor Statistics reports that dental assistants working in the United States earn an average of $16.70 an hour and $34,740 per year. Half of the approximately 296,810 dental assistants in the United States earn between $13.44 and $19.62 an hour — and salaries of between $27,950 and $40,820 per year.
Pay by Employment Setting
According to the May 2011 statistics from the BLS, over 90 percent of dental assistants are employed in dentists' offices and make an average of $34,710 a year. Dental assistants working at colleges and universities earned slightly less — at an average of $33,790 a year, as do those employed in physician's offices, who make $32,740 per year on average. Dental assistants working in general hospitals earn above the national average at about $36,340 a year. Those employed by the government also earn higher-than-average salaries with state workers earning $36,790 a year and federal government workers earning $38,180 per year.